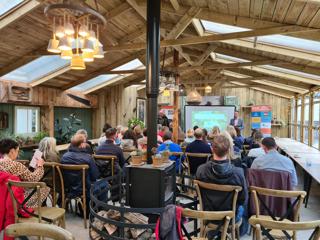 Mental Health in Marketing - event at Heligan 21 February
Building Brands, the community for marketing professionals in the South West, have joined up with Horizon Counselling Services and will be hosting a unique event at The Lost Gardens of Heligan on 21st February.
This is a thought provoking, informative, interactive workshop for marketing professionals to arm you with advice and to help look after your mental health.
Tuesday 21 February 1pm
It can feel like we're having a tough time at the minute - with the pressures of work, and the constant news in the media around the economy and cost of living. 
In marketing, we have some particular challenges that add to the everyday pressure of work - deadlines, never being able to fully "turn off" from social media, isolation caused by working from home, and reliance on others to get things done for you. 
So we wanted to do something to help you, to give you the information, advice and help to manage things better in your own life, and at the same time, to recognise when others around you might be suffering, and what you can do about it.
Having done some quick research, most of the suggestions that people mentioned needing help with, will be covered in the workshop. These include
The Sunday or Monday blues
Managing the stress of deadlines
Feelings around the lack of control we experience
Feelings of isolation and or loneliness
Managing the impacts of everyday stress and pressure
Alan Stokes, Director of Horizon Counselling, will be running the workshop. Horizon has recently joined us as our new Mental Health and Well-being partner for Building Brands - so Alan and his fantastic team are going to become pretty familiar over the course of the next year or so. We have lots of things planned with them to help marketers manage the stress and issues of everyday life.
The event will be thought provoking, informative, interactive, and it will present you with different insights into looking after your mental health.
We'll provide a useful and educational discussion around the effects of stress, anxiety, and low mood on both our emotional and physical well-being, our relationships, and our careers. This will include some statistics and hard-hitting facts that you may not be aware of.
The event will start with a mental health wellbeing walk around The Jungle at Heligan, starting at 1pm, followed by an immersive workshop.
We want to use the workshop to inspire you to look after yourself and those around you by providing you with information, strategies, and the awareness to support you and those close to us.
We want you to leave feeling more secure in understanding your own mental health and how you can protect it. At the same time, we want to encourage you to have those challenging conversations with those around you to help them feel supported and able to reach out for further help if needed.
The event will offer a chance to meet other marketers in the area. There will be an interval followed by information and strategies to take away and help support you and those around you.
This is going to be one of the most important events that you will attend all year.
At the same time as running the workshop, we want to use this as an opportunity to raise vital funds for Mind - the mental health charity. All proceeds (100% of the ticket money) will be donated to Mind. We are asking you to pay the Eventbrite ticket fee on this occasion so that we can raise vital funds for Mind.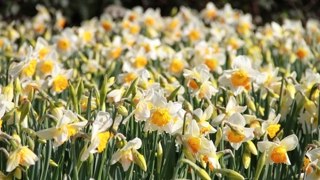 Secure your place today
The workshop will arm you with advice and help to deal with the challenges we all face in our lives both professionally and personally.
Places on the workshop are limited to 60. 
Bookings are being managed via Event Bright.