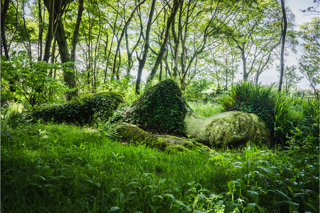 Woodland
Within the 60 acres of traditionally managed woodland at Heligan there are many intriguing sights to be seen.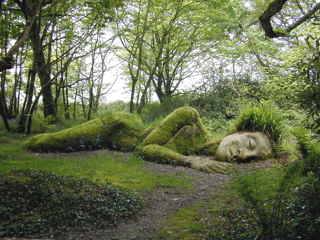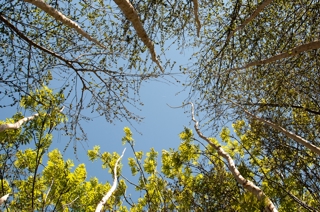 Lost Valley
Our iconic Heligan sculptures, The Giant's Head, Mud Maid and Grey Lady, wait to be discovered along Woodland Walk. This sheltered path comes to life as these woodland sculptures reveal themselves, emerging silently from the beautiful natural landscape.
Explore through the trees and discover a new world of natural play with the Giants Woodland Adventure and...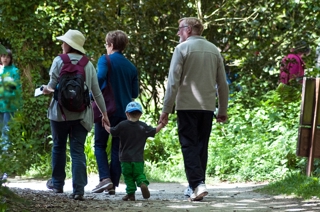 Ancient Woodlands
Amble along ancient woodland pathways initially created 200 years ago for the Tremayne family, and discover our iconic sculptures, The Giant's Head, Mudmaid and Grey Lady.
Stumble upon the Lost Valley with its enchanting ponds and exquisite wildflowers - carpeted with Bluebells in the spring. A peaceful home to both wildlife, ancient trees and the traditional practices of coppicing and charcoal burning.
All of our woodland is managed sustainably and every part of every tree felled is used in the best way possible  - be it in a new building, charcoal production, our Wood Project, as fuel or a home for wildlife.
Look out for
"Growth and Decay" - The Charcoal Sculpture

Situated by the small stream that crosses the Valley floor, this sculpture was created by Cornish Sculptor James Eddy to depict growth and decay. 

The Charcoal Kilns and Charcoal Building

Located deep in the Lost Valley, the evocative sight and smell of wood smoke will guide you to the kilns. Here we produce charcoal for BBQs, gardeners and artists; all of which is available to purchase from the Heligan Shop should you wish to cook your sausages in a sustainable manner or create Heligan inspired artwork.