Wildlife
Our wildlife has at times been almost as famous as the gardens themselves and continues to be a popular part of the Heligan experience.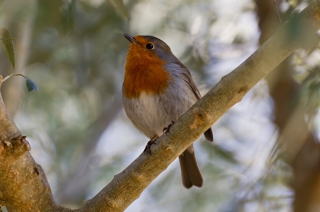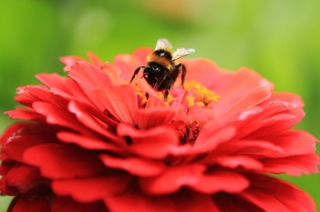 Our wildlife
Whether you are accompanied on your visit by your own personal robin or you are lucky enough to glimpse a kingfisher or a humming bird hawkmoth, our resident wildlife is sure to enthral and surprise.
Our main aim for our wildlife is to maximise biodiversity within the patchwork of habitats found throughout the 200 acres of historic Cornish estate and garden. 
Our award-winning Wildlife Hide lies at the heart of our Estate, and offers the perfect location to enjoy Heligan's exciting array of wildlife.
Wildlife Hide
Encounter wild birds feeding right in front of you and keep up to date with the goings-on of many exciting creatures from Badgers to Barn Owls using our network of interactive touchscreens.
Wander through our summer wildflower meadows, ancient woodlands and sub-tropical Jungle to discover the wild inhabitants of Heligan's diverse and habitat rich landscape.
Whether you are lucky enough to spot a kingfisher or just enjoy the hum of the bumblebee, there's always lots of wildlife to see and enjoy throughout the year at The Lost Gardens.
This year, we have worked with Hedgehog Rescue 'Prickles and Paws' to provide rehabilitated hedgehogs with a forever home, read more here. 
Look out for
The Insect Hotel

The Insect Hotel and our Black Honeybee Observation Hive on the Georgian Ride.

The Hide

The Hide pays homage to Heligan's vast array of wildlife. Learn more about the Heligan Estate and the many animals who call it their home. Pull up a pew and enjoy an intimate view of our feathered friends exploring the Heligan Estate and tucking into a seeded feast.