Lost Supper - 25th August - Fully Booked
Join Development Chef Nat Tallents and the Kitchen Team for a seasonal seven course tasting menu. 
Our menu is created specially for each Lost Supper and isn't revealed until you arrive.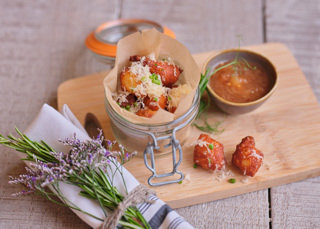 What are Lost Suppers?
Lost Suppers are about connections, the connection between people, the soil, the planet and food. In the current climate it's never been more important to talk about food miles and eating from the land has always been the way at Heligan, that's what it was built for. 
The menu is never published beforehand as it is written after the gardeners have listed what's available or what's in season, which makes it completely ingredient led and 5 out of 7 courses will always be vegetarian.
Our Lost Suppers will be held within the Heligan Kitchen Conservatory. Doors will open at 6:30pm with a welcome drink for all upon arrival.

*Please note the dining experience lasts approximately 3 hours